Spaleck Connect in figures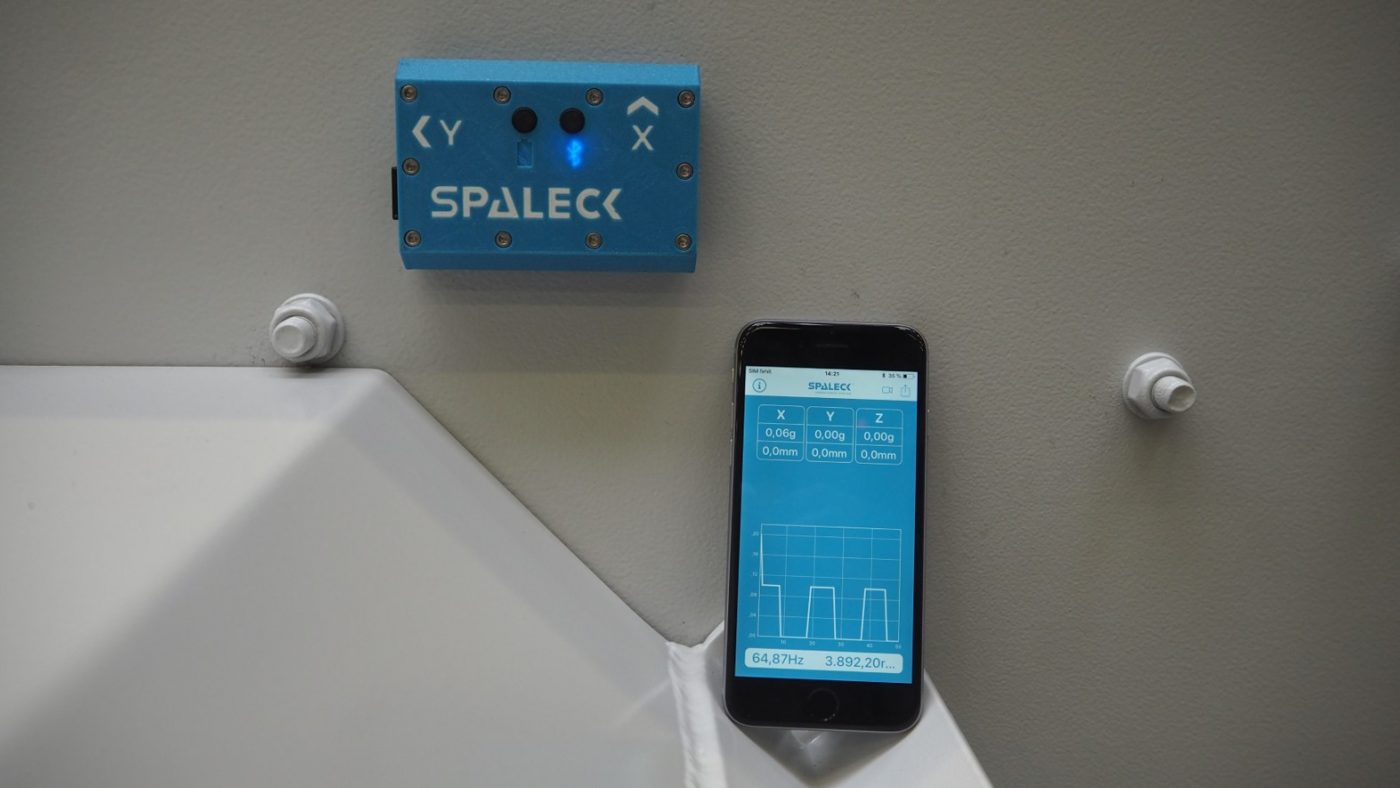 Wireless connection
High range ensures safe measurement
The SPALECK Connect Technology combines a precise measurement of the vibrating motion of your screening machine with maximum occupational safety. There is no longer any need to stay in dangerous areas while measuring.
Minimized maintenance times
Save money and time. Fast analysis. Fast service.
The recording of speed, displacement and acceleration in real time enables the early detection of vibration deviations and the associated target-oriented problem solution. Data can be easily and quickly shared with our service personnel via the app.
DOWNLOAD MEASUREMENT REPORT